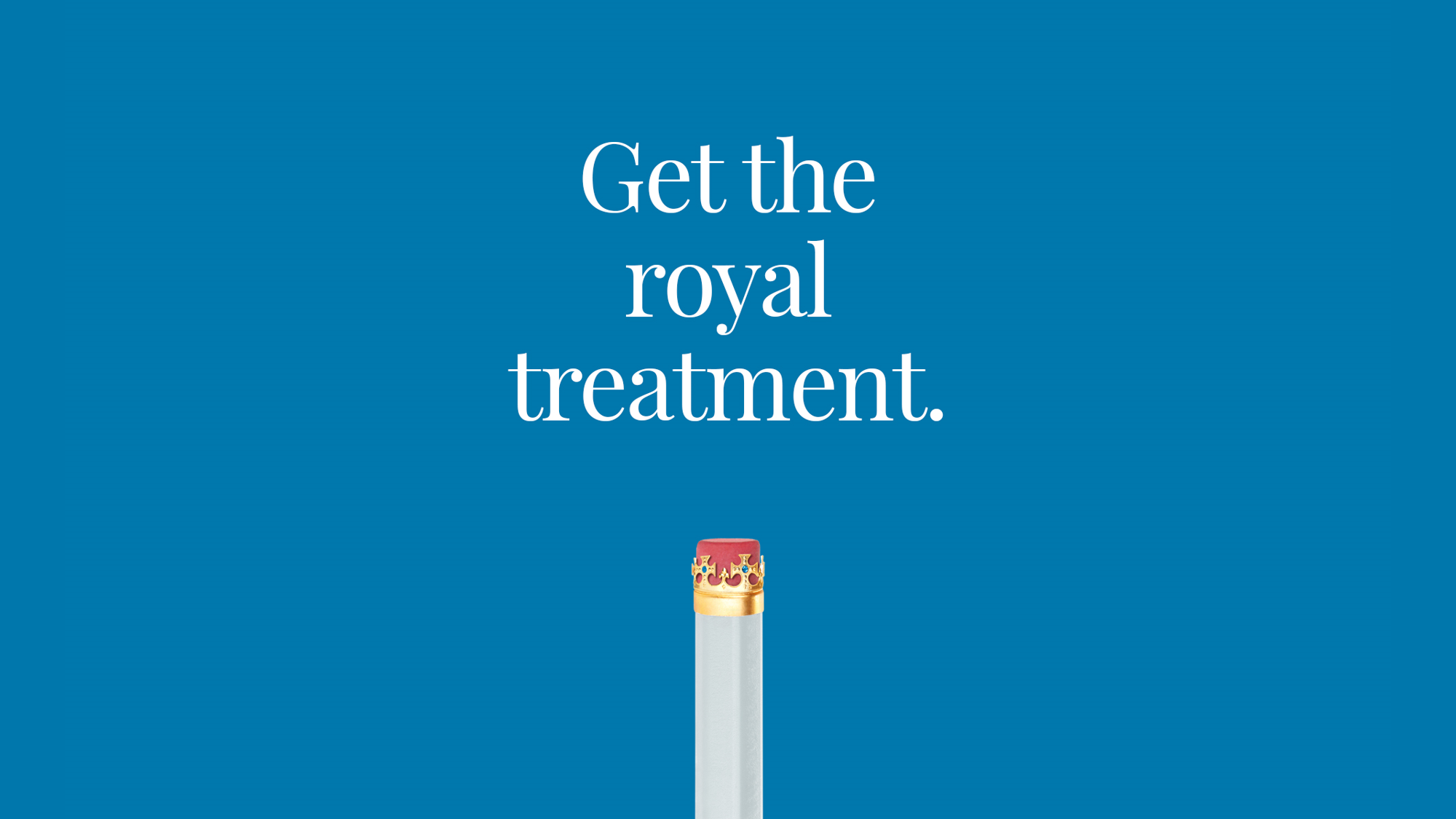 There are believers who claim that B2B buying behavior has drastically changed over the past decade. Where making or maintaining the connection with potential B2B buyers is a matter of different processes, skills, and technology. I dare to question that. Yes, as in B2C, Marketing must focus on the entire customer journey. Marketing just does not stop on deal closing. B2B marketers are very well capable of doing just that. Yes, it requires a closer bond between Marketing and Sales. Fueled by joint targets and objectives. Where Marketing plays a supporting role to Sales in converting leads to customers. Does it require a next generation of technology? I really doubt that. Why? Because the tools to give business people the B2C treatment are already available. They just need to be stitched.
1. Human buying behavior has been the same for millennia
In his blog on LinkedIn, former Marketo founder Jon Miller claims that B2B buying behavior has changed over the past decade. This is at least a remarkable statement as the human brain has not really evolved over – let's say – the past millennia. Us humans respond to things like stress or social media overload still as if we are being pursued by predators. Where reward and punishment are still the drivers behind our behavior.

So, it is not very likely for human behavior to have changed in just 10 years time. Buying behavior more or less stayed the same. What did change with the internet breakthrough in 1997 and the introduction of the smartphone in 2007 is a substantial increase in the number of brands' channels and touchpoints to cater for information. Information to support buying decisions is widely and worldwide available. Not only your own but also that of your direct and indirect competitors. That díd change behavioral and buying patterns makes reeling in B2B deals more challenging than ever.
2. The B2B buying journey was not linear in the first place
With the construct of the human brain in mind, we may say in confidence that buying patterns do not follow a straight line as e.g. the outdated AIDA model suggests. And how buying funnels are represented. People are exposed to some 3,000 commercial messages each and every day. One day you think that hot lead is about to make a decision, but the next he runs into an interesting brand that was not on the radar before and the game is on again.
It may very well be that technology vendors ran into the complexity of the human buying process and then decided to simplify it, creating a linear contact strategy to make it comprehensible for their customers. Forgetting about the fact that B2B marketing is not about pushing leads into the arms of Sales as if you are trying to grow foie gras. But that it is all about Marketing ánd Sales seducing leads to throw themselves into your arms.
3. Marketing and Sales have common interests
Traditionally Marketing and Sales are two separate camps within organizations. With, for example, Sales' mantra being that Marketing does not understand what it takes to sell. On top of that Marketing and Sales often have their own and not always converging goals and targets. While, in the end, they have or should have the same interest: convincing leads to make a purchase and make customer stick, resulting in increased lifetime value.

Remarkable, as the uprise of e-commerce in the early 2000s, made boundaries between the Marketing and Sales functions vaporize. A situation that I regularly encounter when making customer journey maps for B2B clients, is that Sales turns out to be a kind of black box. In my opinion, a missed opportunity as Marketing can play a valuable role in helping Sales to convert deals faster. Providing them with valuable insights and running supporting campaigns.
To foster integrated team efforts between Marketing and Sales, joint objectives and goals can make a substantial contribution. With targets set on the number of new customers and deals as well as up- and cross-sell deals on existing customers and increases in customer lifetime value and NPS. Facilitated by dashboards and metrics for structured follow-up actions.
One more argument for integrated and orchestrated Marketing and Sales efforts is that B2B buying cycles, especially when heavy investments are involved, often stretch over a longer timeframe. Sometimes even years. During that period potential customers are not only exposed to campaigns to guide them in the right direction. They also get in touch with a brand through the website, trade shows, 1-on-1 with sales managers, inspiration days and so on. Plenty of time for the competition to create doubt and confusion. Again, Marketing can play an important role in lead nurturing to stay top of mind and keep them connected. B2B people are sensitive to similar stimuli as their B2C colleagues.
4. B2B customers are complex B2C customers with a bigger appetite
There is no doubt that the B2B and B2C markets have their differences. In B2B you are often dealing with complex DMUs of decision-makers, budget holders and influencers. With lengthy timelines until deal closing. Because it concerns considerable investment budgets (the bigger appetite). That poses additional challenges as to how to keep all those people on your page. And keep them there. On the other hand, people are people. Humans who play multiple roles in their daily lives. One moment they are looking for a birthday present for their 8-year old. The other moment they are the SVP Operations in a big company looking to step up production capacity and efficiency. Different roles with different filters to look at the world.
So, when people are people, why not treat them in a similar way? When B2B people know how easy it is to book a cab through Uber, arrange for accommodation via AirBnB or use 1-Click ordering at Amazon, why should they be willing to compromise on customer experience when playing their professional role? Something to bear in mind as well is that B2B deals are supposed to be guided by ratio, but in fact, there is quite a lot of emotion involved. Big deals come with high stakes. So, for example, the CIO wants to be sure to make the right decision. As he or she wants to keep their internal customers happy. And they want more or less a kind of guarantee they make the right choice. Because if it turns out they did not, will they still have their job?
IN B2C it is customer experience all over. Then why not do that in B2B?
5. Marketing does not end with a first purchase
And it never did. When customer experience is as important in B2B as in B2C, it may be obvious that Marketing cannot do otherwise than cover the entire customer journey. Particularly important when you consider that after-sales support, i.e. cross- and upselling of service products, is making up a big chunk of the turnover pie. Especially in investment-heavy equipment industries. Every reason for Marketing and Sales to join hands and fill up that bathtub with nice warm water that makes customers smile. For there is still a lot to win.

Nowadays, it still happens that after closing the deal B2B customers are treated with a deafening silence until the moment that the contract is about to expire. There is plenty of room in between to keep your brand top of mind. And give them the feeling they are in good hands. Think of pointing customers to opportunities for optimizing their operations (requiring your service products). And convince them by showing the business case. Invite them to experience days where they can keep up with the trends in their market. Or reward them once in a while as a thank you for being a respected an appreciated customer.
With dashboards and reports providing clear insights in lead and customer behavior throughout the entire journey, Marketing and Sales will know exactly which concerted actions to take. With Marketing playing an important supporting role to Sales in driving up- and cross-sell deals, service contracts and contract renewals. The right technology can make it all happen.
6. The tech is already there, just start using it
Does it take a new generation of technology to get your act together? I don't think so. The solutions that will help you create an ICT infrastructure that will enable you to support leads and customers in their needs and that will help you to reel them in and keep them satisfied is already out there. Some of them already in your own ICT architecture. Others you may need to procure. And, consequently, stitch all the relevant solutions together through e.g. a customer data platform.
Of course, the organization needs to be aligned. Making sure there is a situation in place that fosters Marketing and Sales to work side by side. With joint ánd specific objectives, goals and targets. And an intuitive dashboard environment that creates transparency in leads' and customers' behavior from very first contact until the moment they have become your brand ambassador.
There is no time to waste. Start giving your B2B leads and customers the B2C customer experience treatment today. That is every euro well spent.